blog | published June 2019
a guide for starting an agency -

execution

,

measurements

and

future proofing
In this blog, we talk about the ways you can ensure smoother running of your business and allow for it to be sustainable in the future.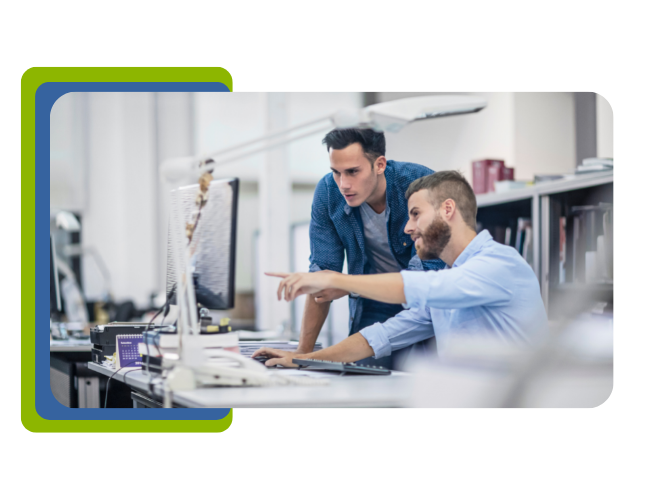 forecast

The old adage … you get what you target … still hold true

Budgets or forecasts are essential. These don't need to be complex just include a few key measures. What weekly or monthly billing do you expect, what are your gross margin expectations, what are your overheads? Can you reduce any fixed overheads and make these costs variable, consider outsourcing, to help you make that all important profit for all your efforts!

choose your suppliers carefully.

Suppliers should be your partners. These may be back office providers, employment businesses, financiers. Look carefully at the cultural fit, do they have the same values of service as you? do you want a personal relationship or are you happy with a more digital relationship? It is always worth a visit or Zoom call with the service team before choosing. This is the opportunity to take the time as once in the day to day, moving is more difficult.

make sure you have the best finance option

How long will your customers take to pay? How you are going to finance your payroll and your office costs? Who will finance that gap?

Don't worry if you have taken the above steps and have a good plan you will be able to find finance for your business, usually in the form of "invoice finance" or "recruitment finance" which is the finance of choice for recruitment businesses as it is a flexible form of finance secured on the invoices and grows with you.

execute excellently on process

Make sure all your team and anyone who works with you understands your unique difference. Keep your customers constantly updated on this difference and what your service promises are.

optimise your consultants' performance

Attracting and retaining talented consultants is a challenge that almost every recruitment business owner face.

To grow, agencies should also look to improve the performance of their existing hires before they direct their budgets to new ones.

Attraction, optimisation, reward and retention are all interconnected so with the right tools in place to improve the performance of your consultants, you will increase their motivation, performance and in turn encourage attraction from others that like what they see.

execute on engagement

With a basic understanding of the most powerful social media platforms, the world is quite literally your trading oyster. But just having an account won't flood the candidate pipeline.

Engage with your target community on Facebook, Twitter and Instagram, and drive traffic to your own website. Connect with your candidates on Linked In, become part of a community and share your sector knowledge. Encourage browsers to sign up for newsletters and events so you have permission to contact them again.

Many of our clients are currently benefiting from our new Social Sauce service where we create and share eye-catching, sector-relevant content for them through their social channels.

weave content creation into your business

Content is king and can be created in so many ways. For example, when a candidate asks questions about the culture of the workplace, the recruiter can now film a quick video around the office on their phone and WhatsApp it to them.

Or, with the touch of a button, send photos from recent company outings, documents outlining benefits or job descriptions. Strong employment brands can make a huge impact on a business by building the talent pipeline, improving the overall quality of the hire and reducing the cost per hire.

measure, measure, measure

Measure with Key Performance Indicators against your plan at regularly intervals, engage with others to get ideas and keep the message simple!

Make sure all your technology delivers reports that give simple results on the information you want.

keep compliant

Protect your business. Don't forget to obtain and diarise to renew all your insurances and register with the tax authorities and also do sign up to newsletters and webinars to keep abreast of changes.




client feedback

Cheltenham-based, ethical recruitment agency Hooray talks about being a client of giant finance.
click here to view full case study
webinar recording
insights time with Rich & Mike
We discuss how agencies can use social media to build their brand and attract new clients and candidates.
click here to watch recording