client case study
"We cannot

recommend

giant enough. Their

support team

are always available to help with queries when we need them and we now use them for all our screening and financing across our entire portfolio."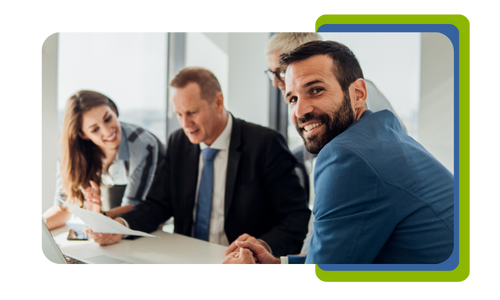 the client
Based in Manchester with a London presence, Peoplegenius are a group of recruiters specialising in various areas such as data-oriented & analytics recruitment, insight and data management etc. Operating from all across the UK, Peoplegenius offer an exceptional range of solutions based on contingency, retained search and contract recruitment to different sectors where their commitment and dedication are unmatched.
overview
PeopleGenius were struggling to find the right supplier fit to help support them with their Contract book, and giant finance+ was able to step in and offer the support that the business was looking for. They found the support team at giant finance+ extremely knowledgeable and cooperative which encouraged them to reach out. Not only did giant finance+ help back their contract books and get them in order, but their simple-to-use technology and team's commitment largely impressed them and resulted in giant solutions being used across their portfolio.
a quote from PeopleGenius
"PeopleGenius started working with giant to support our Contract book a few months back, as we had issues with a previous supplier. We can safely say this was a great decision – the on-boarding was very simple, their people are absolutely fantastic and the portal is so simple to use for us and our contractors. We cannot recommend giant enough. Their support team are always available to help with queries when we need them and we now use them for all our screening and financing across our entire portfolio."
Webinars | Insights time with Rich & Mike
live event | register now
This month Rich and Mike are joined by a guest speaker Ian Jackson of Macintyre Hudson finance brokers to talk about Recruitment companies funding and raising finance.
recording
In April's webinar, Rich & Mike were joined by giant group's marketing manager Holly Spiers who provided a few top tips about social media and using it to grow your brand.
recording
In this webinar, we covered the impact of the National Insurance increase and the national minimum wage on recruitment agencies and digital return-to-work solutions.
SITUATION
For years, Logoipsum manually tracked marketing metrics using Excel, Google sheets, and complex macros
SITUATION
For years, Logoipsum manually tracked marketing metrics using Excel, Google sheets, and complex macros
SITUATION
For years, Logoipsum manually tracked marketing metrics using Excel, Google sheets, and complex macros
SITUATION
For years, Logoipsum manually tracked marketing metrics using Excel, Google sheets, and complex macros
SITUATION
For years, Logoipsum manually tracked marketing metrics using Excel, Google sheets, and complex macros
SITUATION
For years, Logoipsum manually tracked marketing metrics using Excel, Google sheets, and complex macros