client case study
"With giant finance+ nothing is too much trouble and the helpful team of

recruitment experts

are always on hand should we need anything, which makes working together all the more enjoyable!"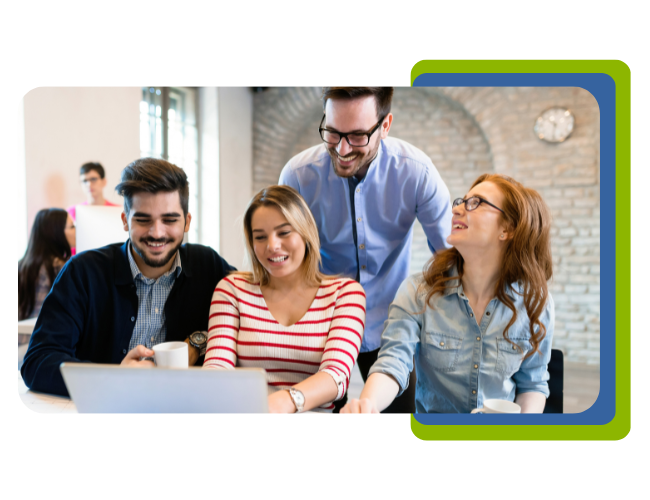 overview
Hooray is an independent recruitment agency in the heart of Cheltenham and covering the whole of the South West. Hooray turned to us in 2018 to support their business with our full back office solution including both credit control and payroll.
solution
In November 2018 Hooray were working with a back office provider but had concerns over the level of service they were receiving. At giant finance+ service is what sets us apart from our competition so we knew early on that this would be a great match. Our payroll experts become an extension of the Hooray team, so they are no longer bogged down by administration and can focus on growing the business.
a few words from Ian
"At Hooray we pride ourselves on being an ethical recruitment business delivering an excellent service to both our clients and candidates. With giant finance+ nothing is too much trouble and the helpful team of recruitment experts are always on hand should we need anything, which makes working together all the more enjoyable!" - Ian Moriarty, Director
Webinars | Insights time with Rich & Mike
live event | register now
This month Rich and Mike are joined by a guest speaker Ian Jackson of Macintyre Hudson finance brokers to talk about Recruitment companies funding and raising finance.
recording
In April's webinar, Rich & Mike were joined by giant group's marketing manager Holly Spiers who provided a few top tips about social media and using it to grow your brand.
recording
In this webinar, we covered the impact of the National Insurance increase and the national minimum wage on recruitment agencies and digital return-to-work solutions.
SITUATION
For years, Logoipsum manually tracked marketing metrics using Excel, Google sheets, and complex macros
SITUATION
For years, Logoipsum manually tracked marketing metrics using Excel, Google sheets, and complex macros
SITUATION
For years, Logoipsum manually tracked marketing metrics using Excel, Google sheets, and complex macros
SITUATION
For years, Logoipsum manually tracked marketing metrics using Excel, Google sheets, and complex macros
SITUATION
For years, Logoipsum manually tracked marketing metrics using Excel, Google sheets, and complex macros
SITUATION
For years, Logoipsum manually tracked marketing metrics using Excel, Google sheets, and complex macros