blog | published June 2019
the benefits of

credit control

&

bad debt protection
In this blog, we provide some practical benefits of back-office support that can help your recruitment agency save time and resources.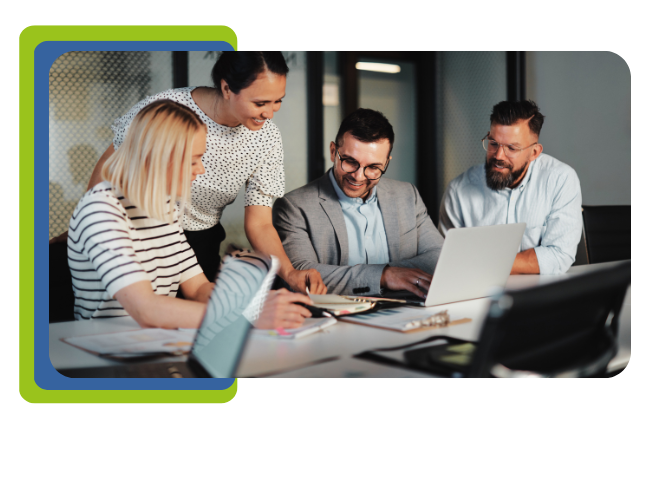 As a recruitment agency, your focus should be on sourcing candidates and providing the best possible service to your clients. Whilst concentrating on the recruitment side of your business, it is easy to forget the difficulties involved in collecting payment for the service you provide.

This is where a Credit Control department is crucial. Their job is to collect the monies owed for the sales generated by your agency. They will contact your client by phone and email to ensure your account is up to date and that invoices are being paid in a timely manner in accordance with the agreed payment terms. This will include managing any disputed invoices, issuing urgent reminders, final demands, raising credit notes and minimising aged debt. Unfortunately, there are times when a client is unable to pay which is why Bad Debt Protection (BDP) is so vital.

It can be difficult to determine the level of risk of a client and the likelihood of not being paid. BDP is a product offered to invoice financing and factoring facilities that protects your business against customer insolvency. The Credit team will assess the risk for you through their credit check process and analyse clients filed accounts to help you make an informed decision as to whether you should trade. In the event of customer insolvency, you keep the pre-payment that has been paid into your facility giving you peace of mind to carry on with your day-to-day business without fear of losing out.

At giant finance+, we provide both of these services. We pride ourselves at giving you the individual service that you deserve. As a client of giant finance+, you will be assigned a dedicated Credit Controller who will get to know your business along with your clients. They will be your point of contact for all things debt-related, spotting trends and identifying issues before they become a problem for your cash flow. We perform the extremely time-consuming task of Credit Control for you so that you can concentrate on what you are good at, recruitment.
client feedback

Cheltenham-based, ethical recruitment agency Hooray talks about being a client of giant finance.
click here to view full case study
webinar recording
insights time with Rich & Mike
We discuss how agencies can use social media to build their brand and attract new clients and candidates.
click here to watch recording